Hotel Buyouts, Online Bookings and Other Trends Redefining Groups, Meetings and Events Industry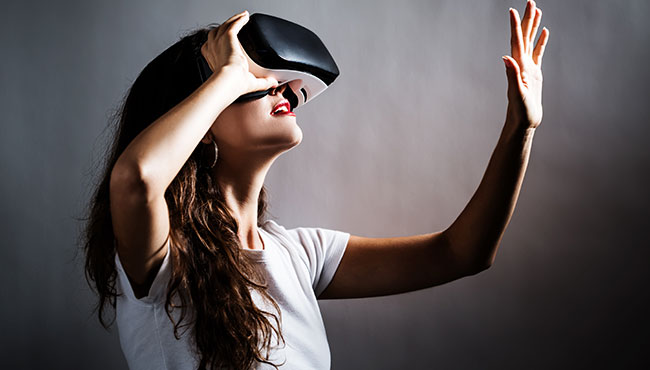 Our world and the technology which shapes our experiences is always changing. In a perpetual forward motion, companies across all industries are fervently working to stay ahead of the curve and avoid playing a game of catch-up in the eyes of modern consumers. Automating business processes, incorporating new methods of digital connection and integration, enhancing customer service and personalisation.  These are all integral components to the staying power and success of companies in a predominantly digital age. As I like to say — If you're not keeping up with the trends of future buyers, if you're not visible, you're invisible. Consumers want to give their business to those companies which respond to their needs quickly (or better yet, anticipate them) and employees want to work in an environment that is both user-friendly and highly efficient. This is where the adoption of new technology comes into play, as we witness the way in which new platforms and tools are continuously shaping and re-defining industries across the globe. To bridge the gap between the current offerings and customer expectations, companies need to rethink their business models, making them digital-ready.
The hospitality industry is no exception, especially when we look at the multibillion-dollar meeting and events industry. Attendee expectations are continually evolving to demand events and meetings that are more experiential and robust in nature. In fact, recent reports show that hoteliers are rapidly embracing digital transformation to forge more efficient and personalised relationships with meeting planners, create unique and tech-forward experiences, expedite the booking process, optimise group sales and lower the overall cost of group acquisition.

So, what are the trends currently shaping the groups, meetings and events industry, you might wonder? We're here to tell you.

Hotel Buyouts

Much of what constitutes a successful meeting or event in the modern age is the creation of a memorable or otherwise meaningful experience for attendees. Studies show that 80% of planners report their role involves more experience creation and 75% of respondents report experience creation will become more important. Especially in the case of luxury programs or events, the trend of doing a "complete hotel takeover" has become predominant over the last two years.

Why? Because this is often the best way for an event planner to entirely customise a meeting or event. With no obstacles to arranging special things (in other words, having complete planning freedom) along with complete dedication from property staff, it's much easier to create a 'one-of-a-kind' experience for attendees. Think — free reign of the property, complete privacy and exclusivity, customised signage and food and beverage spreads, and event highlights and total flexibility, opening up so many possibilities to planners.
Wellness is Taking Over

Wellness travel has gained a great deal of momentum and consumer interest over the last few years — especially amongst the millennial market. However, this emerging trend is also making waves within the meetings and events industry, as we see increased emphasis on attendee wellness.

This can include considerations such as organic, locally-sourced catering and dietary options, meditation sessions, fitness experiences, spa services and more, to create a more holistic and wellness-focused meeting/event environment.
Seamless, Digital Booking

While the process of vetting venues, booking and confirming meetings and events was once notoriously laborious, industry leaders and technology providers have finally caught up with the digital solutions needed to remedy a formerly flawed system. Modern planners require a booking process that is fast, efficient and transparent — meaning they want to access all information required to easily vet a property, at their fingertips. Luckily, the creation of digital booking tools specifically catered to the group booking segment, answers this demand.

Really being online for group business means allowing planners to take action. To make real, qualified decisions with an online group booking tool in place, properties can achieve global visibility, create quotes and contracts, show live availability, accept instant bookings or RFPs, provide 3D tours, automate email campaigns, and even offer F&B and AV add-ons. Think — everything a property needs to manage, market and report their venue with one login, and everything a planner needs to book exceptional locations confidently. This creates an enhanced customer experience for planners who are looking to plan and confirm memorable events in a timely manner and translates to an improved experience for event attendees.
Going Local

Whether planning an event or meeting for a corporation, planners are often looking to create a personalised experience for attendees that also includes the exploration of local attractions. With this in mind, hotels which offer insights and suggestions for local excursions or hotspots and establish partnerships with local businesses to provide exclusive deals and packages, become especially attractive to modern planners.

A survey conducted by Google Consumer Surveys found a majority of respondents (61%) prefer booking locally. Attendees are now demanding more immersive, authentic and unique experiences, and their company executives are demanding a stronger business case to support those experiences.
Embracing New Tech

Artificial Intelligence and Virtual Reality have become notable buzzwords across seemingly every industry, meetings, and events included. Virtual reality is straightforward to implement during events, as anyone with a mobile device can tap into that experience. Virtual reality can also be used for marketing and promotions such as virtual tours and product demos. Moving into 2019, we are likely to see a continued rise in virtual speakers, 3D visualisations, virtual meeting places, digital handouts and more. Further, on-demand AI will act as registration assistance and virtual concierge or assistant to attendees to curate a more personalised experience. Chat AI and events app can also be integrated to ensure attentive support and on-going connection, shareable moments and increased social reach.
Sustainable Events

Sustainable travel and events have been a trending idea lately, with many notable brands publicising their shift towards a mindset of increased social responsibility and consideration. As such, many of the companies and individuals seeking event/meeting space in 2019 will have expectations regarding the sustainability of said event and the venue in which it is held.

Properties and planners can appeal to this demand by offering paperless event formats (aided by digital replacements) and supporting local businesses by using them as suppliers and partners for events.
How Hotels Can Stay Ahead

Of course, with all of these trends in mind, it becomes increasingly important for hoteliers to invest in both guest-facing tools and new gen sales and catering systems to ensure their property is equipped to appeal to the modern planner as well as operational demands.
Modern venue management technology benefits hotels, too, with more qualified leads landing on sales laptops and an increase in total conversions. Ultimately, holding on to legacy sales and catering solutions is detrimental on many levels. Partially due to their inability to be updated and modified, legacy systems hold back innovation, resulting in significant losses. Moreover, outdated, cumbersome software is less efficient, which has a negative impact on staff productivity and profits. At the end of the day, it's all about hospitality. How can hotels be more hospitable to group planners? Improving service, making online transactions more efficient and enjoyable, and leveraging technology to free up sales staff to focus on high value interactions that drive greater satisfaction and revenue.
More and more hoteliers have realised their traditional venue booking and management methods are no longer effective and that it is time for a change. At iVvy, we are proud to be on the forefront of the technology that is leading that evolution.
About the Author
Lauren Hall is the award-winning Founder and Chief Executive Officer of iVvy. Lauren is a passionate entrepreneur with more than 25 years' business management experience at Executive and Board level, successfully building multiple companies from startup to strategic and financial exit. With a background in programming, accounting, and marketing, Lauren's expertise spans manufacturing, retail, advertising and technology industries in both South Africa and Australia.
She co-founded iVvy in 2009, overseeing our growth to 1,000 clients in 13 countries and expansion to New Zealand, Asia, Europe, and North America.
Ernst & Young recognized Lauren as a future global leader of industry through the EY Entrepreneurial Winning Women Asia-Pacific program for 2016. Lauren won three International Silver Stevie Awards for Entrepreneur of the Year Globally 2016, Innovator of the Year 2016 and Entrepreneur of the Year Asia Pacific 2016 and recently was named Gold Coast Business Woman of the Year 2016.