How Hotels Can Leverage Online Sales & Catering Solutions to Drive Direct Bookings and Help Sales Staff Focus on Higher Value Business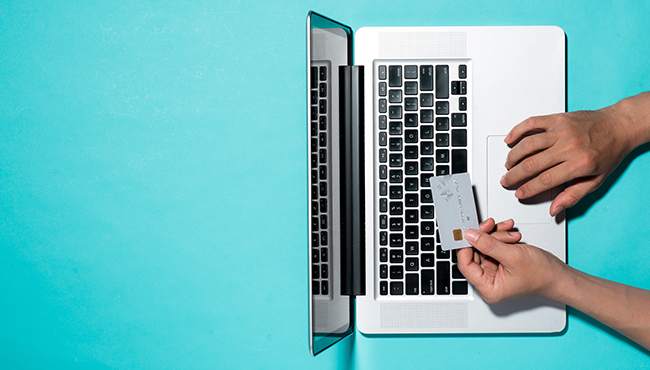 In the hospitality realm, a property's success can more or less be defined by two primary identifiers. First, the revenue generated from bookings and on-property during each stay or event and second, the ability to curate a seamless and personalized guest experience. Hoteliers have to maximize booking potential across each segment (group business, transient business, extended stays, etc.) against the cost to acquire those bookings, while also encouraging on-property spend and continued guest satisfaction.

Group bookings, in particular, represents an exciting — yet often under-maximized revenue stream for hotels. In 2016 alone, the US saw 1.9 million meetings with 251 million meeting participants. In fact, hotel meetings and events represent $130 billion per year in revenue. When we consider this increasing demand for meeting space, along with venue space for events, trade shows and more, you might wonder how this segment could often be overshadowed by transient business. The answer can be attributed to a lapse in the associated processes for each segment. While hoteliers and technology vendors are quick to remedy the common pain points found within the booking process for transient business, group business hasn't quite received its due diligence.

This has been a thought-provoking issue for the hospitality market on a global scale. Hotels may think they want to control every lead that comes through sales – but do they really?  Do hotels want their sales teams spending the same amount of time on smaller, lower revenue bookings as they do with the larger, further out business that should receive the white glove treatment?

A New (Better) Way to Book Groups and Events

Group business is essential for filling guest rooms, booking function spaces, growing banquet revenues, and increasing your profitability. However, until recently, a comprehensive online booking process that adhered to the time-sensitive nature of event planning/booking, didn't exist. Rather than an online portal offering instant overviews and booking, planners often had to rely on the mass distribution of RFPs in the hopes of securing an adequate venue space. The process was largely manual, requiring frequent emails, phone calls and on-site visits before a booking could ever be confirmed — and that's only when (or if) a sales representative finally sifted through the stack of their RFPs. If transient business unequivocally required the development of a more automated, self-serving process, why didn't a similar solution exist for group business? Especially as we witness the rise of consumer-to-consumer, digital-forward options such as Airbnb and Uber, the demand for a seamless and mobile-friendly experience is undeniable. After all, modern travelers and planners expect a consistent, positive experience from prospective venues at every touchpoint and a positive experience no matter which channel they access.

Finally, this need has been met with the creation of online booking portals for groups and events business, allowing digital planners to tap into a truly modern booking experience. With implementation of next-gen sales and catering systems, hotels can finally achieve global visibility for their venue while offering real-time availability and property rules, instant RFPs and booking, 3D virtual tours and more. Much like the tools which exist for transient business looking to book a quick business trip or seasonal get-away, event planners can access to everything they need to make an informed inquiry or reservation on the hotel website. Not only that, but the latest online groups and events booking technology allows prospective properties to better merchandise and promote amenities while offering appealing packages and potential upsell opportunities at every touchpoint. With complete access to customizable menus and rate plans, instant quotes and contracts, online payments, last minute booking deals and so much more, the process of securing the perfect venue space becomes truly seamless for planners, and sales teams can renew their focus on higher value interactions.

Transforming the Way Hotels Manage Sales and Allocate Marketing Efforts

Given the robust nature of the groups and meetings market, it's important for hoteliers to take a closer look and divide this aspect of business into individual segments. Much like transient business can be divvied up into leisure, business, b-leisure (and more), groups can be divided based on the different needs and timelines of various segments. Based on this, sales teams can determine which groups will require the most work and those which will offer the highest profitability. From there, hotels can curate an accurate picture of revenue potential across each group segment.

With this understanding in place, sales teams can utilize the online groups and events direct booking technology to better allocate their marketing efforts to those segments which represent larger revenue potential. In simpler terms, this allows hotel staff to dedicate more time on larger opportunities while reducing RFP load and centralizing communications more efficiently. This doesn't mean those smaller booking segments are left behind, of course, because having a direct booking portal allows those shorter term, lower revenue bookings to self-serve. Not only does this create a more efficient business model across all segments, but it plays a pivotal role in lowering acquisition costs.

Let's look at it this way — if each booking represents a piece of pie, would it make sense to pay $5 for a smaller piece, or a larger piece? In the realm of event and meetings, why should hotels pay the same acquisition cost and expend the same volume of resources and time for small/low revenue bookings? That's a much smaller piece of the $130 billion proverbial pie, don't you think? Instead, utilizing a truly intuitive and comprehensive sales and catering system that enables efficient self-service and productivity, hotels can — for the first time — truly control their sales process for group business.

Shifting Away from OTAs in Favor of Direct Bookings

Simplifying the direct group booking process helps to reduce high commissions and dependencies on 3rd parties effectively. In fact, since their introduction in the mid-90's, OTAs have increasingly gained in popularity amongst travelers, currently capturing 39% of the US online digital booking market. Considering booking through OTAs can result in commissions as high as 30%, this is not an ideal format for hotels looking to maximize profit and strengthen their direct relationship with planners.

Further, it's noted that 52% of millennials (who hold the most significant travel market share) prefer to book hotels via an OTA. With so many millennial planners coming up within the hospitality industry, it's ever-important for hotel venues to update their processes to appeal to the modern planner. Hotel venues can — finally — do precisely that, by offering memorable experiences, faster response times, visual images, mobile-based packages and instant gratification within the group booking process.

There's no denying it — it's an exciting time for the hotels as we not only embrace large-scale technological innovations that transform the travel experience, but also the long-awaited digital evolution for groups and events business. Events and group bookings represent a hugely profitable opportunity for hotels, and the time to embrace new sales and catering technology to automate the booking experience for modern planners and hotel sales staff is now.

About the Author

Lauren Hall is the award-winning Founder and Chief Executive Officer of iVvy. Lauren is a passionate entrepreneur with more than 25 years' business management experience at Executive and Board level, successfully building multiple companies from startup to strategic and financial exit. With a background in programming, accounting, and marketing, Lauren's expertise spans manufacturing, retail, advertising and technology industries in both South Africa and Australia.

She co-founded iVvy in 2009, overseeing our growth to 1,000 clients in 13 countries and expansion to New Zealand, Asia, Europe, and North America. Ernst & Young recognized Lauren as a future global leader of industry through the EY Entrepreneurial Winning Women Asia-Pacific program for 2016. Lauren won three International Silver Stevie Awards for Entrepreneur of the Year Globally 2016, Innovator of the Year 2016 and Entrepreneur of the Year Asia Pacific 2016 and recently was named Gold Coast Business Woman of the Year 2016.

About iVvy 

With offices in 5 countries and a global team, iVvy works to provide meeting planners and the hospitality industry new ways to manage and book accommodations online via groundbreaking, cloud-based software. iVvy's platform allows venue operators to manage inquiries from any device anywhere, as well as use reporting and analytics to maximize revenue for their spaces. iVvy services some of the world's top corporations, travel companies, and hospitality groups.