Integrating your business tools with iVvy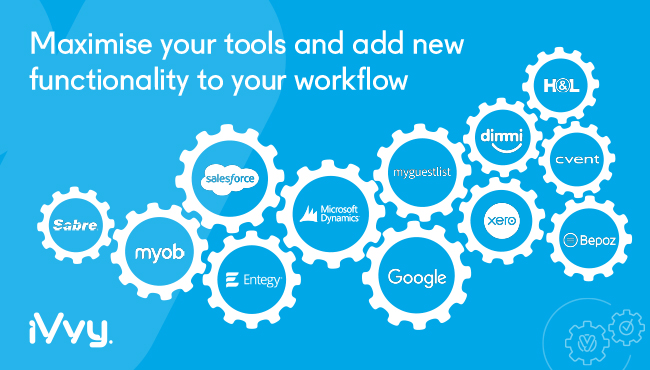 To enhance the iVvy experience, we have created a number of integrations between various applications and iVvy. With the view to improve processes and work flow for 

iVvy Events

 and 

Venues Software

 users, iVvy has integrated with common industry applications and business tools including: Accounting Systems, Customer Relationship Management Systems (CRM), Point of Sale systems (POS), web apps, Property Management Systems (PMS), Revenue Management Solutions (RMS) and Computer Reservations Systems (CRS). Follow the below links for the full list and more information about each integration.

iVvy Event Management Software integrations

iVvy Venue Management Software integrations

To keep up-to-date with iVvy's future releases and integrations, subscribe here.