iVvy Appoints U.S. Team to Support its Global Expansion
Posted on 3 April 2019
Tags: news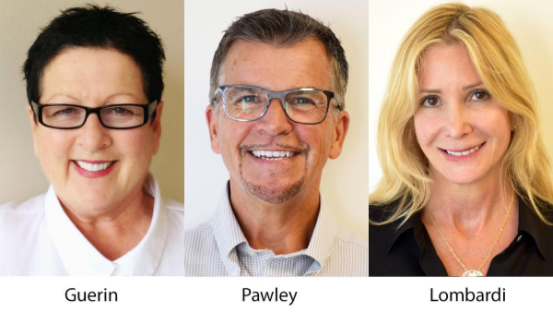 IVvy Inc. today announced the hiring of three U.S.-based travel and technology industry leaders to help oversee its expansion in North America.

The Queensland, Australia-based company, which opened its New York offices earlier this summer, appointed Pamela Guerin as Senior Vice President of Global Sales, Ray Pawley as Vice President Global Sales Groups and Chains and Kara Lombardi as Business Development Manager for North America. IVvy CEO Lauren Hall said the three bring a wealth of sales and business development experience and industry contacts that will be key to supporting the company's continued growth in the United States and beyond. "With these appointments, iVvy will accelerate the introduction of its online alternative to the traditional request-for-proposal meetings model," Hall said. "Our goal is to become the number-one global distribution system for the meetings and events industry," she said. "We've already succeeded in building the necessary infrastructure in our home base of Australia. With the appointments of these widely known and well-respected industry leaders, we can truly move forward with our ambitious plans for putting the 'global' in our GDS." Pamela Guerin, a New Zealand native with more than 25 years of sales experience, from startups to Fortune 500 companies, comes to iVvy from West Corp., where she was a Global Account Executive with a portfolio of global companies headquartered in both the US and Europe. During her 14 years at West Guerin was a consistent Global Gold Club achiever for sales performance in the Unified Collaboration / Cloud sector. Guerin will lead the U.S. team and spearhead iVvy's growth in the corporate sector. Guerin says her vision is to ensure that all clients the team engage with see iVvy as a trusted business partner.

"Business acumen, thought leadership, strategic planning and our business technologies will ensure that my team will not only deliver results, but also exceed expectations for building market share and iVvy brand awareness," Guerin said.

Pawley brings to iVvy more than 30 years' experience in the travel industry, most recently leading the global sales and business development efforts for Evature Ltd., a company based in Tel Aviv, Israel, that offers natural language and bot-related technologies for hotels, airlines, travel agencies and airports. He previously worked for Amadeus GTD S.A. and American Express Global Travel.

Pawley will be responsible for opening global markets, raising awareness of iVvy solutions and managing all key sales and relationship activities with hotel chains and groups around the world.

Lombardi comes to iVvy with more than 20 years of sales experience, most recently as strategic account manager with Information Builders Inc. She has also worked in the financial services, media, legal and healthcare sectors and has extensive experience building go-to-market strategies for companies new to the U.S.

Lombardi will be responsible for opening the market for unique venues and restaurants.

Talk to our U.S. team about how iVvy can revolutionize events at your venue. Email sales@ivvy.com.