iVvy partners up with Business News Australia
Posted on 3 April 2019
Tags: news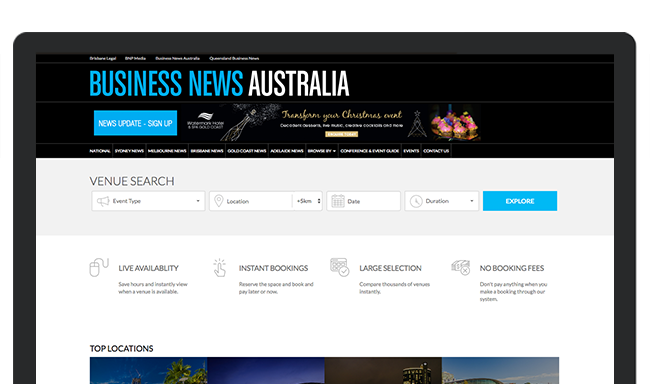 Breaking News: New Partnership with Business News Australia opens up venues and event spaces in Australia and New Zealand to even more consumers.

iVvy is excited to announce it's partnership with Business News Australia today, opening up the iVvy Marketplace to a whole new group of consumers. Business News Australia has a large readership and is targeted towards the corporate market.

This partnership will provide venues on our Marketplace with yet another channel to promote their event spaces, while opening up access to Business News Australia readers to even more event spaces within Australia and New Zealand- from boutique bars, unique venues, golf clubs, restaurants through to event spaces in the larger hotels.

Using the iVvy platform consumers and event organisers can search and compare venues, check live availability and pricing, and make a booking in real-time, all in the one place.

So whether they want to book a party, gala dinner, private dining in a restaurant, a wedding, business meeting or multi-day conference they can now do so via the iVvy platform on the Business News Australia website at http://venuehire.businessnewsaus.com.au

"iVvy, is pleased to have partnered with Business News Australia, providing the venues on our Marketplace with a whole new customer-base; and consumers more ways to access event venues across Australia & New Zealand. Consumers are more and more reliant on on-demand services, and demand it wherever they are – iVvy is happy to deliver" Lauren Hall, CEO, iVvy

If you are interested in having your venue listed on the iVvy Marketplace, opening your venue to more consumers and event organisers please contact us at 1300 004 889.