iVvy Venue Technology Achieves Oracle Validated Integration with Oracle Hospitality OPERA PMS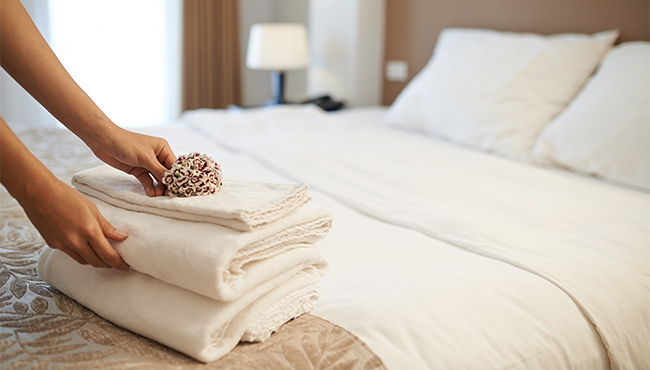 Next generation sales and catering solution iVvy now offers Oracle Validated Integration of contacts, blocks and room reservations plus, syncs ARI from OPERA PMS back to the iVvy dashboard. Australia (March 19, 2018) – Award-winning event and hospitality technology provider iVvy Inc. continues to expand its suite of software integrations, announcing today its latest collaboration with OPERA, Oracle Hospitality's premier property management system (PMS). As an Oracle PartnerNetwork (OPN) Gold level member, iVvy is delivering rich features and functionality to hotels to simplify and enhance end-to-end groups management. To achieve Oracle Validated Integration, Oracle partners are required to meet a stringent set of requirements that are based on the needs and priorities of the customers. Properties worldwide use Oracle Hospitality (previously Micros up until 2014) to manage their operations, and OPERA is widely accepted as one of the industry's leading enterprise solution. This technology collaboration delivers real-time integration which enables users to sync reservations created in iVvy directly to the PMS to automate and streamline processes which may improve staff productivity and escalate profitability. The connectivity also allows group accommodation blocks and individual room reservations booked in iVvy to be checked and then created in OPERA. "Achieving Oracle Validated Integration gives our customers confidence that the integration between iVvy and Oracle OPERA PMS is functionally sound and performs as tested," said David Hicks, vice president, Worldwide ISV Cloud Business Development and Marketing, Oracle.  "For solutions deployed on-premises, in the cloud, or both, Oracle Validated Integration applies a rigorous technical review and test process that helps to reduce deployment risk and improves the user experience of the partner's integrated offering." Benefits and features of the collaboration include:
Group accommodation blocks in iVvy are synced with OPERA in a two-way integration for room releases, cancellations or adjustments to the group.
Occupant details from single accommodation reservations are synced with OPERA including the reservation's status.
Gain more transparency in iVvy with live availability, rates, and inventory sourced from OPERA and updated in real time in iVvy.
"iVvy is designed to drive profitability and yield space by replacing legacy systems and automating processes," said Lauren Hall, CEO of iVvy. "Our platform is built with a range of integrations to connect iVvy with strategic third-party apps, programs, and tools including leading-edge PMS platforms like OPERA. We believe that innovation in hospitality requires a holistic ecosystem of solutions and are committed to expanding our network of partners to suit hotelier needs and create product differentiation in the groups and events technology space." Since its founding in 2009, iVvy has gained over 12,000 users across 13 countries, including the Wyndham, Mantra Group, and TFE Hotels in Australia, Europe, and New Zealand. The company announced its plans to enter the North American market as part of its global expansion based on emerging demand for its highly rated, next generation groups and events booking and management platform. To learn more and schedule a personal demo, visit iVvy.com. About iVvy Venues iVvy offers meeting planners the ability to search, compare, book and pay for function space, catering and group accommodations online, 24/7. By providing conference centers, hotels, restaurants and cruise lines with an integrated revenue management and distribution platform, iVvy equips Venue Operators with the tools they need to manage inquiries on any device, anywhere. With enhanced reporting and analytics, Venues are provided with greater visibility over their business so they can yield their meetings & event spaces to maximise revenue. With offices in 5 countries and a global team providing support 24 hours a day, iVvy's groundbreaking, cloud-based software offers scalable solutions that tackle core issues faced by the travel, MICE and events industry, and continues to service the world's leading hospitality groups, major corporations, travel companies, government offices, associations, universities and nonprofits. About Oracle Validated Integration Oracle Validated Integration, available through the Oracle PartnerNetwork (OPN), gives customers confidence that the integration of a complementary partner software product with an Oracle "on-premises" Application has been validated and the products work together as designed. This can help customers reduce risk, improve system implementation cycles, and provide for smoother upgrades and simpler maintenance. Oracle Validated Integration applies a rigorous technical process to review partner integrations and partners who successfully complete the program are authorized to use the "Oracle Validated Integration" logo. For more information, please visit Oracle.com About Oracle PartnerNetwork Oracle PartnerNetwork (OPN) is Oracle's partner program that provides partners with a differentiated advantage to develop, sell and implement Oracle solutions. OPN offers resources to train and support specialized knowledge of Oracle's products and solutions and has evolved to recognize Oracle's growing product portfolio, partner base, and business opportunity. Key to the latest enhancements to OPN is the ability for partners to be recognized and rewarded for their investment in Oracle Cloud. Partners engaging with Oracle will be able to differentiate their Oracle Cloud expertise and success with customers through the OPN Cloud program – an innovative program that complements existing OPN program levels with tiers of recognition and progressive benefits for partners working with Oracle Cloud. To find out more visit: http://www.oracle.com/partners. ### Trademarks Oracle and Java are registered trademarks of Oracle and/or its affiliates.