Marketing Your Venue to the Millennial Planner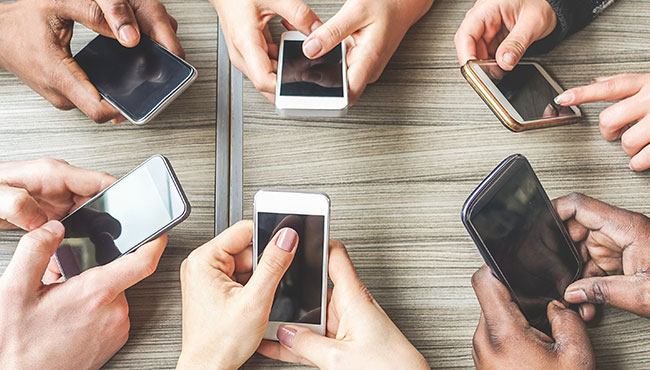 Let's consider one of the foremost rules of marketing — simply put, you can't market to an audience you don't know. Why? Because effective marketing requires a brand to convey that their product or service meets the needs and demands of their target customer; demands which can't be satisfied if the consumer is an unknown entity. And as the modern marketing landscape gets more competitive and personalised, those brands which take the time to get to know their audience best will win the most business. So, what does this mean for the hospitality industry? Moreover, what does this say for the group and events segment of the hotel business? In the group and events booking scenario, we have hotels with venue space to sell and planners seeking out venue space for various events, meetings, and so on. As such, the planner represents the consumer, as they advocate for the needs and expectations associated with each event. Considering millennials are expected to overtake Boomers in population in the U.S. in 2019 as their numbers swell to 73 million, a large segment of modern-day planners will be of the millennial audience. Not only that, but Forbes claims they're the most educated generation in history, command $200 billion in annual buying power With this in mind, it's more important than ever before for hotels to get to know the millennial planner, and those key traits and elements to consider while hoping to appeal to their planning process. First and foremost, let's get some basic acknowledgements out of the way. When it comes to the millennial event planner, you can expect the following:
– They are tech savvy – They are working within tight deadlines – Their loyalty is more influenced by frequent incentives, a seamless experience, and personalisation – They care, and will absolutely look into, your online reputation – They appeal to spaces which provide the opportunity for a unique event, while often straying away from what could be deemed as "cookie cutter"
Taking it a step further, Lauren Greschner – event head of Millennial 20/20 Australia – describes the millennial mindset as one "driven by authenticity, connection, creativity, trust, convenience and digitalisation." So, what does all this look like within the event marketing and planning process? You're about to find out.
From Spreadsheets to Seamless: The New Booking Process Millennial planners are far less likely to express the patience required to navigate an antiquated, manual planning process. Nor should they, considering that the turn-around for events/meetings is often extremely time-sensitive, and a substantial delay in response from prospective venues isn't conducive to that timeline.
As tech-savvy individuals, it's essential to bring the booking portion of the planning process online as well, to meet planners where they spend the bulk of their time. While the group booking process has been notoriously flawed and cumbersome in the past, we've finally arrived at a solution which brings the entire booking process online in convenient, time-friendly fashion. Using an online group booking engine for their website, hotels can effectively market their venue space to prospective planners with live availability, online RFPs and instant booking, as well as online payments. Whether the event is a meeting, wedding, corporate function, conference or group accommodation, hotel venues can achieve optimised, global visibility that allows planners to tour, book and pay for venue space online, with instant quotes and contracts and easy resource management. Not only does this save both parties valuable time with a newly streamlined process, but it allows hotels to better allocate their sales team resources to offer a more personalised service experience to each planner, for more customised events. A More Connected and Personalised Experience Millennials want to be connected, which means millennial planners are often seeking out venues which offer a truly connected experience. This is a relatively simple, but undeniably paramount ask, as millennial planners express a need for quality Wi-Fi, ample charging stations and outlets throughout the property for any event. As we already know, millennial planners demonstrate a true penchant for unique experiences. With this in mind, it's ever-important for hotel properties to make amenity, activity and food and beverage package options easily customisable. Whether this means the inclusion of healthy menus, a unique local experience or a wide array of amenity options for each guest, this has become a driving differentiator in group bookings amongst the millennial audience.  Further, millennials crave a customer-centric, personalised experience. Much of their perception of the brands they engage with can be derived from the way in which each interaction makes them feel — are they valued? Are you hearing and anticipating their needs? With the help of social media, hotels can connect with millennial planners and guests in a new and improved manner, while also using the influx of data to further personalise each stay. The millennial planner should not be viewed as a burden or detriment to your group booking process — instead, they represent a wealth of opportunity for hotels hoping to maximise their group booking revenue stream. By getting to know the millennial planner, marketing venue space not only becomes easy, but it becomes exciting.