New York, New York – iVvy's US Expansion
Posted on 3 April 2019
Tags: news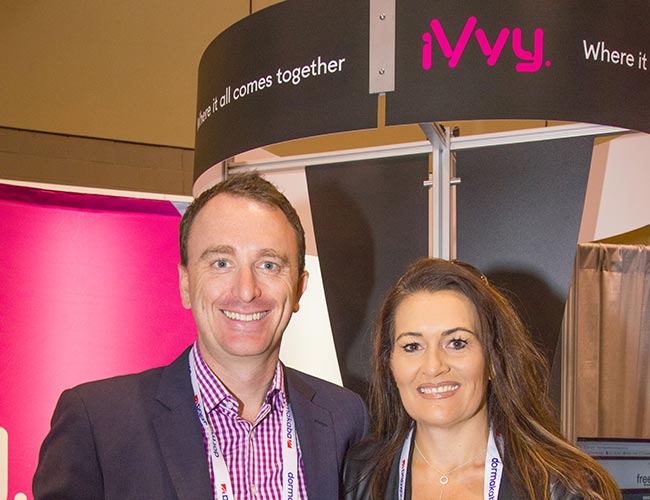 After more than seven years revolutionising the meetings industry in Australia, iVvy today announced its launch into the North American market, offering Stateside hotels and venues industry-leading online tools to market, manage and report on their properties from any device, any time.

Spreading our wings from our Gold Coast Headquarters to an office in the heart of business hub New York, iVvy made its announcement at HITEC Toronto, the world's biggest hospitality technology exhibition.

"Today we give notice that the meetings business in North America will never be the same," said Lauren Hall, iVvy cofounder and CEO. "As TripAdvisor is to accommodations, Google is to air travel and Amazon is to consumer trade, iVvy wants to disrupt the events industry by giving meeting planners more real-time control and availability of information on a local and global scale." iVvy has been on a steady growth trajectory since its founding in 2009, gaining 12,000 users in 13 countries. Our cloud-based event and venue management tools enable meeting planners and venue managers to plan, manage and report from any device with a single login, saving time, increasing bookings and revenue, and streamlining operations. To see how iVvy can revolutionise your business, contact us at sales@ivvy.com for a free demo.