Slow Season is the Best Season to Attract More Groups and Events to Your Hotel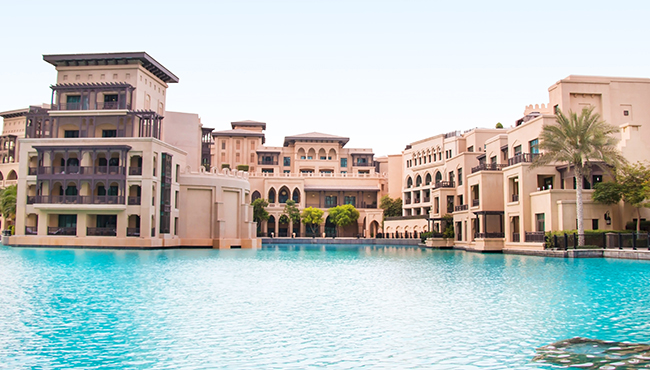 Across the customer-driven, commerce landscape, a number of variables affect purchase behavior and consumer interest. Frankly, no business is exempt from the experience of market fluctuations — and this remains especially true for the service and hospitality realm. As seasons change, hospitality providers feel the effect of subsequent shifts in demand, ranging from high season to low seasons, and the in-between shoulder seasons.

This can be a concerning reality for hoteliers as they look to maximize revenue across each quarter while avoiding empty rooms and vacant lobbies. Often, hotels will decrease their rates in accordance with seasonal lows in traveler traffic, to fill occupancy. Unfortunately, lowering standards rates can't always guarantee an increase in room demand or revenue. Not only that, but individual seasonal 'deal seekers' (while they have their rightful place) aren't necessarily those guests who will represent long-term value and loyalty to your hotel. Their interest in your property is more on the opportunistic side of the spectrum and might not be enough to fuel any long-term revenue momentum for your hotel.

However, guess what? Low seasons don't have to mean slow business. In fact, the off-season is the best season to attract more groups and events — a segment that represents year-round demand. Here's why:

If you google 'how to maximize occupancy during the low season', you'll come across countless articles advising you to create special packages, revamp your customer loyalty program, promote your property through OTA's and more. However, you'll also notice a discernible trend as hotels are recommended to host events to draw interest, appeal to local companies and businesses in need of event space and even promote mid-week weddings. What do these suggestions all have in common? They center around the demand for event space, creating what we like to call the group booking segment.

The demand for venue space spans across social events, meetings and conferences alike and creates a unique marketing opportunity to attract more guests to your hotel continuously. Not only that, but identifying upcoming concerts, festivals, fairs, conventions and marathons in your surrounding city and curating offers specifically to those groups, could make your hotel the go-to hospitality choice for those travelers.

To put the revenue potential of the events segment in perspective, let's consider the following statistics:
Business-to-business (B2B) events industry revenue worldwide amounted to 30.3 billion U.S. dollars in 2016, up from 29.3 billion a year earlier. (Statista, 2018)

In the US, 1.9 million meetings occurred in 2016, with 251 million meeting participants. (Oxford Economics and Events Industry Council, 2018)

In the US, direct spending on meetings increased 23 percent between 2009 and 2016, primarily due to increases in the number of meeting participants. (Oxford Economics and Events Industry Council, 2018)

US meetings generated $325 billion of direct spending and $845 billion in business sales in 2016. (Oxford Economics and Events Industry Council, 2018)
Corporations are dedicating robust budgets to internal meeting, events and training seminars, perhaps now more than ever. What do those event planners require to see those initiatives through? Event space and, oftentimes, lodging for attendees. Meetings and events both large and small represent a valuable booking opportunity for hotels, far beyond the booking mayhem of peak seasons. In fact, according to STR reports, group segments are growing faster this year (and within a more immediate booking window), meaning that the time to attract groups is now.

So, the better question becomes, how can hotels attract more groups and events bookings?

Let's think back to that immediate booking window we just mentioned… this means that the process of planning and implementing events (regardless of size and scale) often demand fast turn-over. While this was often an impossible ask in the past due to broken, manual processes, modern digital booking platforms now exist that are created specifically for group bookings. With built-in features like real-time venue space options and availability, virtual tours of events and hotel spaces and instant online booking, planners can efficiently vet viable venue options.

This also offers hotel sales managers an end-to-end, centralized and automated sales and catering system to track leads, manage communications and automate marketing. Essentially, one tool is taking care of both ends of the equation — enabling hoteliers to effectively sell available venue space and rooms, while planners can vet and book properties instantaneously to meet deadlines.

Hotels that utilize technology to market their property as a hot spot for events and meetings, are best equipped to capitalize on the group booking demand and turn their 'off-season', into a year-round revenue stream.

About the Author
Lauren Hall is the award-winning Founder and Chief Executive Officer of iVvy.
Lauren is a passionate entrepreneur with more than 25 years' business management experience at Executive and Board level, successfully building multiple companies from startup to strategic and financial exit. With a background in programming, accounting and marketing, Lauren's expertise spans manufacturing, retail, advertising and technology industries in both South Africa and Australia.
Since its 2009 launch, Lauren has overseen iVvy's continued growth and global expansion to New Zealand, Asia, Europe and North America.
Ernst & Young recognized Lauren as a future global leader of industry through the EY Entrepreneurial Winning Women Asia-Pacific program. Lauren has also won 4 prestigious Global Stevie Awards for Best New Product, Entrepreneur of the Year, Innovator of the Year and Entrepreneur of the Year (Asia Pacific). She has been awarded the Queensland iAwards for Best Innovation in the Digital Economy, as well as Gold Coast's Business Woman of the Year, Innovator of the Year and was presented with the Gold Coast Mayor's Award for Innovation.