Solving the Broken Group Booking Process to Grow your Sales in 2019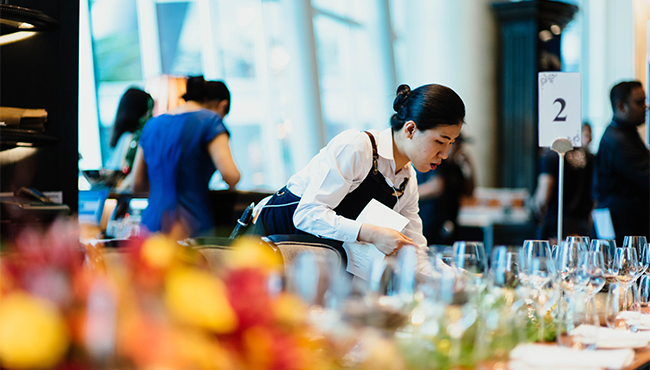 There's no denying it — 2019 is projected to be an exciting and, better yet, profitable year for the hospitality industry. With the consumer-driven evolution of personalisation, the widespread embrace of emerging technology and a promising rise in travel spend, industry leaders are predicting exciting momentum and growth as we look to the future. In fact, in 2016 global online travel sales totalled $564.87 billion U.S. dollars, and this figure is projected to grow to $755.94 billion U.S. dollars this year. PwC also predicts a supply growth of 1.9% and a RevPAR growth of 2.8%. Statistics like these are music to hotelier's ears as the industry appears on pace to generate more profit and guest experiences than ever before. However, the question becomes — is your hotel in a position to capitalise on this momentum? Do you have the tools in place to truly identify and maximise the revenue potential of your property? Alternatively, is your hotel is merely picking up what's left behind by more progressive competition?

In order to identify the true profit potential of your hotel, it's important to consider each revenue stream and its prospective value. We have transient business, which hotels have notoriously prioritised over the years, as well as ancillary revenue and group/events business. Moreover, while each revenue stream earns its respective place within a hotelier's revenue management strategy, the group business segment has been notoriously (and wrongfully) neglected. You might even wonder — why have transient business and ancillary revenue traditionally occupied a higher position than group business in the eyes of hoteliers, despite its strong revenue potential? The answer is actually quite simple. It's not due to the group segment itself; in fact, hospitality executives predict that group may represent their strongest segment in 2019. Rather, group business has suffered due in large part to the on-going realisation that the group process has been broken. For both the hotel and the planner/organiser responsible for securing a group reservation, the traditional booking process was commonly time-consuming and rife with frustrations. Most of these setbacks could be attributed to the painstakingly manual format, a by-product of lacking management technology at that time. There was often no connection between Sales and Catering (S&C) and existing revenue management systems and no connection between the website and S&C, either. Further, a manual process meant an influx of manual touch-points, participants and steps in the booking process. From leads to sales managers, to coordinators and revenue managers, the process of responding to RFPs and confirming group bookings was often unable to keep pace with the speed at which prospective reservations were being generated. The time lag from inquiry to response was taking several days (or not happening at all), which not only wasted valuable resources but also accumulated missed revenue opportunity. For any hotel hoping to optimise their group business segment profitably, this became especially problematic. Think of it this way — if a shopper sets out on a Sunday morning at 8:30 AM with a grocery list of things they need to buy for that evening, but the first store they arrive at doesn't open until 11 AM, while a neighbouring store opens a 9 AM, which store will they likely shop at? Even if the first store was the location they wanted to shop at, their need to complete their purchase(s) in a timely manner will likely take precedent. When it comes to group business, much of the same logic applies. If a hotel takes too long to answer the demand of a prospective traveler/planner, they will surely take their business elsewhere to a hotel which is quicker/better equipped to respond (i.e., The first 'store' to open). More often than not, a hotel's ability to reply to RFPs in a fast, thorough manner represents the critical factor in securing group bookings. We also have to address the issue of unqualified leads. In respect to group business, RFPs represent a massive accumulation of work to be done on behalf of the hotel. Expending valuable resources and time on said work only makes sense if it translates to profit; however, this cannot be the case when a large majority of those RFPs are entirely unqualified. In other words, until now, many RFPs were (in a sense) a shot in the dark. Planners simply didn't have access to the information they needed to vet prospective venue spaces effectively, so they were forced to cast a large net across various hotels and hope they land a property that could fit their needs/availability. Without an efficient (and ideally automated) process in place to deter/filter through unqualified RFPs and streamline the vetting and booking process, the cost of sale becomes too high, and conversion rates are much too low. Once again, this was largely in part due to lacking technology. The level of work associated with the group business sector can be directly rooted in the capabilities offered by a hotel's management technology and booking platform(s). Fortunately, modern revenue management systems and booking platforms effectively automate the group booking process while ensuring the group segment can reach its true revenue potential. Hotels can finally accelerate the RFP process, publish live availability and promote last-minute venue space, streamline communications with prospective planners, view reports/analytics and forecasts at a glance and confirm bookings and receive payments all within a comprehensive online portal. Not only that but for the first time ever, planners can finally block bookings. In other words, they can book nine rooms or more at once. Considering the often complex nature of a group booking (so many moving parts to oversee), having to manually input detail-heavy data repeatedly not only eats up time but creates opportunity for mistakes. In fact, a Sabre Twitter poll revealed that it takes a third of travel agents more than three hours to complete a group booking, due to exiting and re-entering the system several times with the associated disruption to concentration. Consolidating parts of the booking process, such as being able to book blocks of rooms at a time rather than individual rooms, is a critical — and exciting — step in the right direction. Gone are the days of spreadsheets and manual set-backs, 2019 welcomes a new (and better) way to approach group business. Finally, hotels and planners alike are equipped with the tools they have always needed to overcome the challenges of group business, and truly embrace (and profit from) the revenue opportunity that the group segment represents.

About the Author

Lauren Hall is the award-winning Founder and Chief Executive Officer of iVvy. Lauren is a passionate entrepreneur with more than 25 years' business management experience at Executive and Board level, successfully building multiple companies from startup to strategic and financial exit. With a background in programming, accounting and marketing, Lauren's expertise spans manufacturing, retail, advertising and technology industries in both South Africa and Australia.

She co-founded iVvy in 2009, overseeing our growth to 1,000 clients in 13 countries and expansion to New Zealand, Asia, Europe and North America.

Ernst & Young recognized Lauren as a future global leader of industry through the EY Entrepreneurial Winning Women Asia-Pacific program for 2016. Lauren won three International Silver Stevie Awards for Entrepreneur of the Year Globally 2016, Innovator of the Year 2016 and Entrepreneur of the Year Asia Pacific 2016 and recently was named Gold Coast Business Woman of the Year 2016.