Springer-Miller Systems Partners With iVvy Venue Management Solution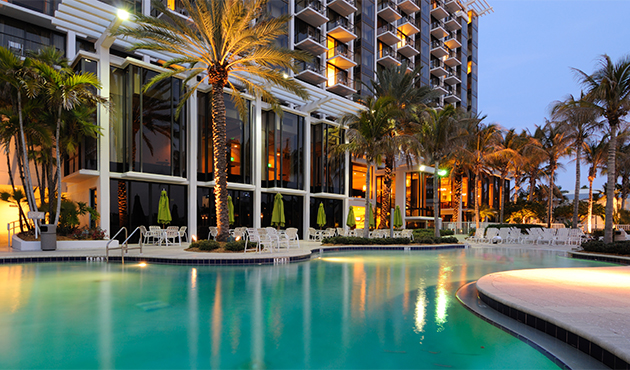 New Integration with iVvy to provide SMS with new generation advanced sales and catering capabilities iVvy Inc., the award-winning Venue Management Software company, today announced a partnership with Springer-Miller Systems (SMS) the leading guest-centric hospitality management system. The integration between the two industry leaders will strengthen Springer Miller's sales and catering capabilities, empowering hotel customers with the most intuitive sales and catering solution available on the market today. By piecing together an industry that's traditionally dominated by legacy systems and fragmented processes, iVvy's platform offers a significant improvement to efficiencies for sales teams and planners alike. iVvy not only facilitates online group bookings and simplified eRFP requests, but it also enables hotel sales managers to centralize, track and automate leads and related activities including marketing, contracts, tasks, and follow-up. "Innovation is all about adding value and creating opportunity, and we are pleased to be working with iVvy to make it easier for our clients to grow and manage their group business," said Rob Selwah, President of Springer-Millers Systems. "Together, we look forward to further accelerating SMS's suite of products to drive efficiencies and revenue for hotels around the world." Springer-Miller Systems develops comprehensive, integrated guest-centric property and spa management systems for hotels, resorts, and spas. They were the first to create a completely guest-centric property management system with their flagship product the SMS|Host Hospitality Management System. The fully-integrated SMS|Host provides core property management tools as well as fine dining and retail POS, owner and recreation management, powerful online booking and many more key operations. Springer-Miller also developed SpaSpoft spa management system, which is used by over 65% of the world's five-star spas. "Much like the tools which exist for transient business, iVvy's online groups and events booking technology enables planners to shop for and book venues directly on the hotel website, eliminating RFPs, manual efforts and delays,"  explains Lauren Hall, CEO of iVvy. "It also allows properties to better merchandise and promote amenities while offering appealing F&B and AV upsell opportunities. SMS hospitality solutions are among the most trusted in the world, and we are thrilled to be aligned with with them for this exciting collaboration." iVvy has over 12,000 users across 13 countries, with plans to expand further across Australia, North America, Asia, UK, and South Africa. The company's award-winning software benefits major corporations like hotels and casinos, travel companies, government offices, associations, universities, and nonprofits. For more information about iVvy, please visit www.ivvy.com.

###

About iVvy iVvy offers meeting planners the ability to search, compare, book and pay for function space, catering and group accommodations online, 24/7. By providing conference centers, hotels, restaurants and cruise lines with an integrated revenue management and distribution platform, iVvy equips Venue Operators with the tools they need to manage inquiries on any device, anywhere. With enhanced reporting and analytics, Venues are provided with greater visibility over their business so they can yield their meetings & event spaces to maximise revenue. With offices in 5 countries and a global team providing support 24 hours a day, iVvy's groundbreaking, cloud-based software offers scalable solutions that tackle core issues faced by the travel, MICE and events industry, and continues to service the world's leading hospitality groups, major corporations, travel companies, government offices, associations, universities and nonprofits. About Spring-Miller Systems Springer-Miller Systems provides premier software solutions for the finest hotels, resorts and spas worldwide. Springer-Miller Systems offers the SMS|Host Hospitality Management System, the truly guest-centric and fully-integrated property management system, and SpaSoft®, a dynamic activities management and scheduling software solution for luxury spas. Visit www.springermiller.com for more information.