The Costly Hotel Staff Turnover Problem – Can Group Technology be the Solution?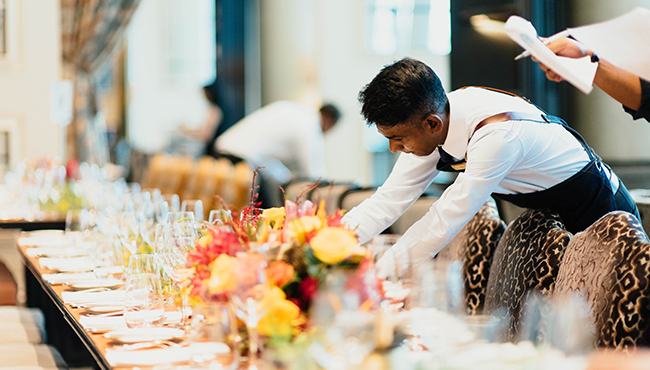 Employee turnover is an endemic issue in hospitality industry, worldwide. According to the Bureau of Labour Statistics, there's an annualised hotel staff turnover rate of 73.8%, which amounts to more than 6% of staff departing every month. Why is this such a concern for hoteliers? Because every time a team member leaves, someone new must be hired and trained. The on-boarding of new staff represents a significant investment of time, resources and money for hoteliers — an investment that starts to feel like a burden without the desired return.  In fact, according to an article in Training Industry Quarterly, it takes at least 1 to 2 years before an employee is "fully productive". That means that even after an employee has been hired, they may not be as productive as the previous employee for 2 years. This proves to be a stark realisation for our industry specifically, as a large percentage of employees may never be reaching their full productive potential before the next wave of staff turnover.

So, the question becomes; if hotel staff turnover is a problem, could group technology be the solution?  

The groups and events segment has represented lucrative, yet constantly under-maximised revenue potential for hoteliers. Why? Because while the rest of the hospitality industry has evolved to the modern technological demands of consumers craving a mobile-centric, efficient booking experience –  group and events bookings have been left behind. Until now, the process of booking a hotel venue was rife with an unforgiving influx of unqualified RFPs, untimely delays and manual processes. As the events industry is one which frequently requires timely information, this has presented a frustrating experience for event planners and hotel sales managers alike. The potential for revenue was there, but the process was broken.

Utilising modern sales and catering technology (suggested: link to IvVy) designed to address the lacking components of the group booking segment and ultimately transform that process, event planners and sales managers finally have access to the digital resources they need. The iVvy platform offers an online group booking engine with live availability of function plus options which include added assistance of virtual tours, rates, property rules, instant RFPs, online payment, live booking management and more.  The integrated iVvy sales & catering technology allows event planners to effectively vet potential properties before they initiate outreach to those hotels, which ensures sales managers aren't inundated with irrelevant leads and stuck in what we like to call "process limbo". Instead, the group booking process can finally meet digital demands to provide instant, online booking while empowering hotel sales staff to be truly productive and successful within their role.
In fact, according to recent studies the global event management software market was valued at USD 5.10 billion in 2017 and is projected to reach USD 10.57 billion by 2023 — meaning hoteliers are quickly realising how integral the group segment is to their property's on-going success.

You might be wondering, what does this have to do with the staff turnover problem? Well, everything. Research shows that a full 40% of employees who don't receive the necessary job training to become effective will leave their positions within the first year. In another recent national survey of over 400 employees spanning three generations (Baby Boomers, Generation X, and Millennials), 70% of the respondents indicated that job-related training and development opportunities influenced their decision to stay at their job. The Millennials had the most significant results, with 87% of them citing access to professional development or career growth opportunities as being very important to their decision of whether to stay or go.

Group and event business represents a large and continuously growing segment of the hospitality industry, and providing your staff with the tools they need to be successful within that role will increase their lifespan within that role. Not only does groups and events technology represent an opportunity for continued revenue growth, but it represents an opportunity to truly invest in your staff to ensure they feel supported and productive within their role. After all, sales managers assume an integral role within a hotel's operational structure and investing in their success by utilising the right technology will help to ensure they continue to invest back in you.