Women in Leadership – Industry Powerhouses Join iVvy
Posted on 3 April 2019
Tags: news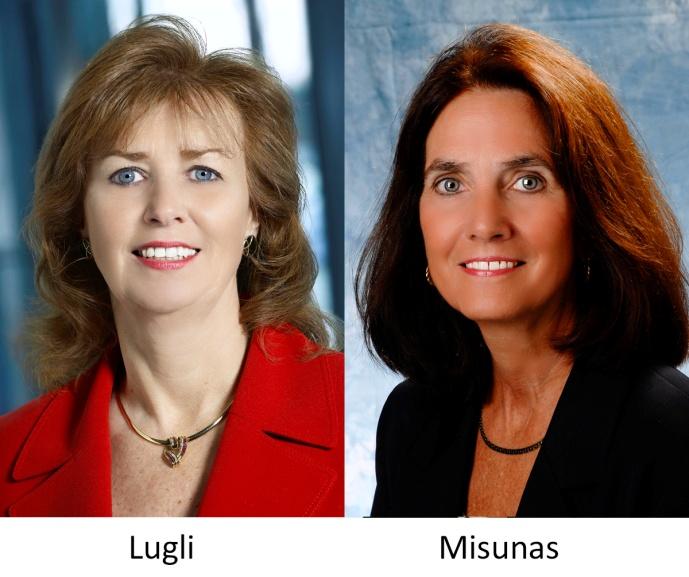 iVvy today announced the appointment of technology consultants Kathy Misunas and Flo Lugli as U.S. advisors, supporting our launch in the North American market.

Kathy Misunas joins iVvy's Advisory Panel and is cofounder and principal of Essential Ideas, a boutique advisory firm with offices in New York. Flo Lugli, iVvy non executive board member, is principal of Navesink Advisory Group LLC, a strategic business advisory and consulting services firm in Fountain Hills, Arizona,

iVvy Founder and CEO, Lauren Hall, said Kathy and Flo will bring "immense global distribution expertise to support our growth in the U.S. and other markets." Lauren said, "We are fortunate to add their experience to our team's capabilities. With their counsel, we look forward to scaling new heights." Kathy is a lifetime member and former trustee of the Travel Institute (Institute of Certified Travel Agents) and alumni member of the tech-focused Research Board. Kathy was formerly CEO of AirTreks Inc.; cofounder, president and CEO of brandwise LLC in New York; and CEO of the former Reed Travel Group, responsible for industry publishing platforms OAG, Travel Weekly and Weissmann Travel Reports. "iVvy has created a dynamic new MICE (meetings, incentives, conferences and exhibitions) approach that has already achieved significant progress in aggregating different areas of the hospitality industry into unique platform offerings," she said. "I look forward to engaging with this winning team." Flo is nonexecutive chairman of Dubai-based Global Hotel Alliance, the world's largest alliance of independent hotel brands, bringing together 35 hotel brands and more than 550 hotels in 76 countries using a shared technology platform for sales, marketing, distribution, loyalty and customer relationship management services. She was previously executive vice president of marketing for Wyndham Hotel Group and held multiple executive roles with Travelport, a travel technology and services provider. Flo serves on the boards of several travel technology start-ups and a business incubation firm that has launched 10 companies. She has volunteered as a member of many hospitality and technology associations and and was recognised as one of the most influential women in hospitality technology by Hospitality Financial and Technology Professionals (HFTP). iVvy welcomes Flo and Kathy to our award-winning executive team. Discover how iVvy is transforming the meetings industry – email sales@ivvy.com for a free demo.