Where the plan turns to play
With iVvy's cloud-based tools, you're no longer chained to the office. Organise your event from anywhere on any device with management tools that put the fun back into functions.
Discover how iVvy can make managing your next event easier than ever.
Ticket to success
We make it easy for your delegates to register, so you'll see results faster. Whether your event requires paid tickets or a simple RSVP, iVvy collects all the delegate information you need in one user-friendly interface, right through to dietary requirements and shirt sizes.

Registration & ticketing

Seating management
Onsite tools
With onsite kiosks, name badge printing and organiser apps, we make the logistics of event management simple. Get offline access to your event data with our free iPhone and Android apps. View attendee, session, registration and payment info and scan attendees as they enter your event.

Onsite kiosks

Registration & ticketing
Organiser apps

Name badges & seating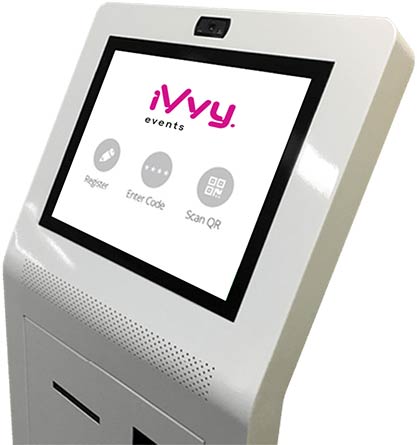 Ready to create next-level events with iVvy?
Save time and get online with real-time event management tools to deliver awesome events. The best selection of venues and suppliers with the most powerful event management tools – that's iVvy, where it all comes together.
Get started now