Exceptional events. No stress, no fuss.
Big picture visibility on all the little details
You can't manage what you can't measure. With iVvy's user-friendly dashboard and customised reporting, you'll have the big picture view to make every event a success.
Discover how iVvy delivers smarter results.
Real Insights
Ditch the spreadsheets and the manual data-diving. Get real results in real-time with our automated reporting – choose from dozens of report templates, schedule weekly or daily updates, and set recipient groups. Or build custom reports to deliver the info you need, now. The smarter your data, the better your decision making – with iVvy, you're in control.

Report builder

Export easily

Financial reporting
Over 20 Standard Reports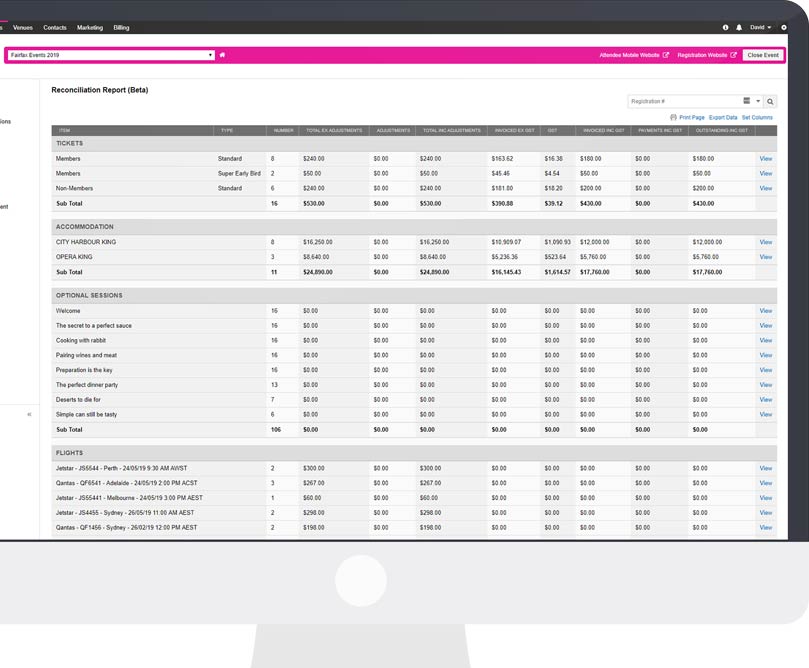 Post-event survey
Our simple survey builder gives you access to delegate feedback to make each event even better. With question types ranging from short response to multi-choice, drop-down answers and more, you can custom-build a survey to suit your audience, event and information needs.

Custom surveys

Skip logic

User-friendly reporting
Supplier Reporting & Management
View trends as they happen. Manage budgets versus actual and report on spend by department and cost centre. Get complete visibility on your event spend with our Expense Management dashboard.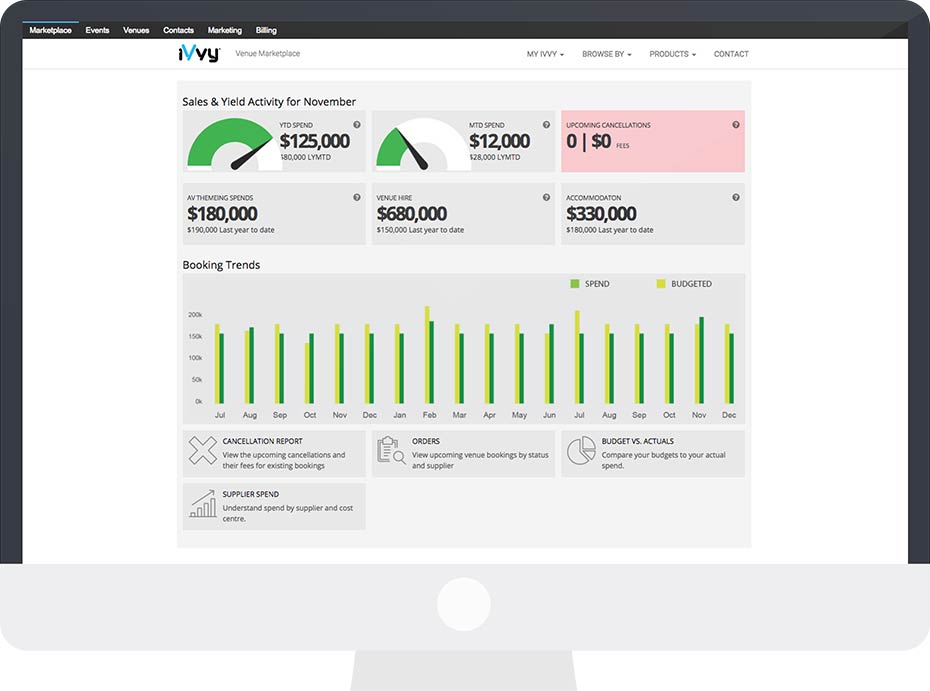 Ready to create next-level events with iVvy?
Save time and get online with real-time event management tools to deliver awesome events. The best selection of venues and suppliers with the most powerful event management tools – that's iVvy, where it all comes together.
Get started now