One Solution for Operations, Connection & Distribution
The iVvy software suite helps venues of any size become more efficient and profitable.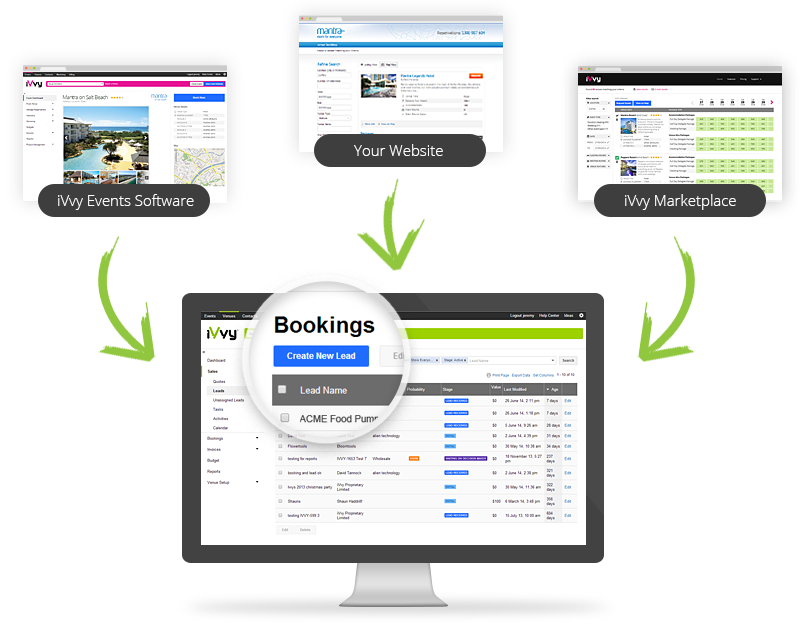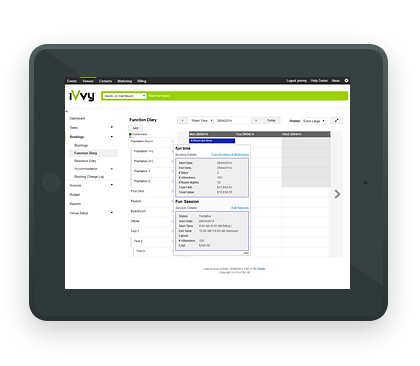 Cloud-based Sales & Catering Software
Access all hotel conference facilities through central reservations. Book plan and manage all your events in one system.
Manage all resources and staff
Track estimates and budgets
Measure performance and trends
Manage meeting planning tasks
Powerful analytics and reporting
Track meetings by category, region and user
Connect To Add-on Apps
Looking to tie in iVvy with your CRM, accounting or payment gateway? Our software already integrates with more than 50 of your favourite applications like Xero, Quickbooks and Salesforce.
For those of you that want even more, your developers can use the iVvy API to add your own layers of functionality.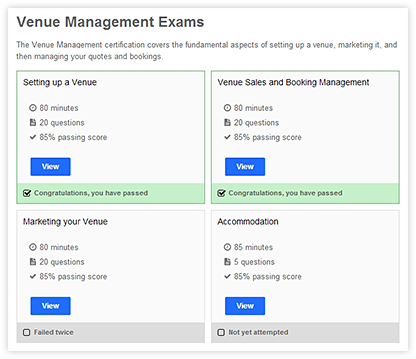 Online Certification Program
Make the roll-out of iVvy within your organisation as pain free as possible with the iVvy Certification Program. Users complete training modules depending on their role in your business at their own pace, followed by an exam that they must pass prior to gaining access to your system.